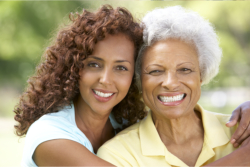 Part of our goal is to ensure that you are taken care of in the best and effective way possible. Star Home Health caters to the needs of the ill, disabled and elderly patients who choose to remain at home while receiving hospital-like care. If you are planning to receive home health care services, learn and familiarize its benefits that you will look forward to.
Benefits of Home Health Care:
Health care is provided in the patient's familiar place, their own home
Home health care is more affordable
Minimizes the possibility of re-hospitalization
Patient's family and loved ones are within easy reach
Personalized care services
Provides speedy recovery and promotes patient's independence
Gives peace of mind to patient's family
Eligibility for Home Health Care
In order to qualify for home health care, the patient must:
Be under the supervision of a physician
Need intermittent care
Require the services of a professional
Be homebound
Absences are infrequent and of short duration
Requires a taxing effort
Talk to us about your plans to receive home health care. For more information, please call Star Home Health at 219-922-7800.